EST. 2021
The Student Advisory for Full Engagement (SAFE) Committee is a group of undergraduate and graduate representatives from the Department of Chemistry on both the Atlanta and Oxford campuses who work in conjunction with the department's Diversity, Equity, and Inclusion committee and Spectrum.
Established in 2021, the SAFE Committee's goal is to identify novel mechanisms by which Emory Chemistry may serve its students and partner with faculty and administrators to realize unmet needs within our community. This Committee will place particular emphasis on cultivating and highlighting the value of diversity, equity, and inclusion in chemistry, as well as advocating for diverse representation across student and faculty populations. We seek to establish common ground and facilitate communication between these groups in order to promote growth and cultural excellence within Emory Chemistry.
Suggestion Box
We are committed to helping the Department of Chemistry leadership to understand what matters to students. Use the attached form to notify the Emory Chemistry SAFE committee of questions or concerns that you think we might be able to address.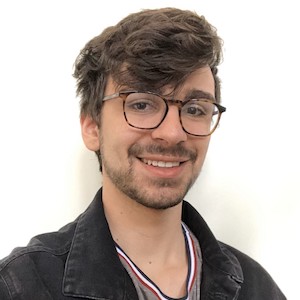 Joe Ambarian
Undergraduate Ambassador
Joe is a second year chemistry major in Emory College, and he is originally from Wyomissing, Pennsylvania. He is interested in physical/experimental chemistry and plans hopes to pursue it in graduate school. On campus, Joe is involved in research, theater, and residence life. In his free time, he enjoys hiking, reading plays, and listening to Taylor Swift and Bleachers.
---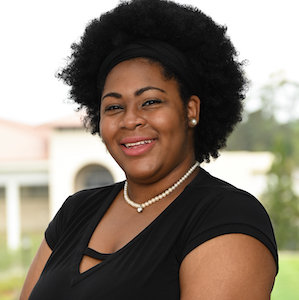 Tamra C. Blue
SAFE Co-Founder and Advisory Ambassador
Tamra C. Blue is a PhD candidate in the Davis Group studying the dynamics of industrially and pharmaceutically relevant metalloenzyme superfamilies. Outside of research and SAFE she is actively involved in Emory's NOBCChE chapter, various departmental DEI efforts, and researching methods in order to improve the retention of Black/African Descent students within chemistry. She hopes that one day all students, regardless of the variables that make us uniquely beautiful, will have the opportunity to contribute to the field of chemistry and beyond. Contact her at tcblue@emory.edu for more information on ways you can get involved in this mission!
---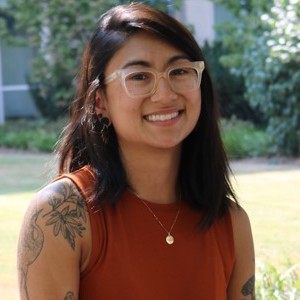 Ana Cheng
Graduate Ambassador
Ana earned her B.A. in chemistry from the New College of Florida in 2017 before beginning her graduate studies in the chemistry department at Emory University. She is currently developing small molecule inhibitors of the bacterial SOS response, work for which she was awarded a Predoctoral National Research Service Award from the National Institutes of Health. She has also been recognized with a NSF Graduate Research Fellowship Program Honorable Mention, Emory Chemistry Quayle Spectrum Scholar Award, and a Science ATL Communication Fellowship. As a queer, Chinese, Colombian, first-generation American, she is passionate about social justice and representation in higher education. She spends her free time skating for Atlanta Roller Derby and spoiling her dog, Pip.
---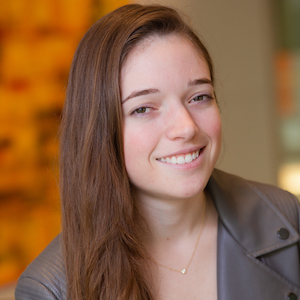 Diane Karloff
Graduate Ambassador
Diane Karloff is a chemistry PhD candidate in the Heemstra Group at Emory University. In addition to studying RNA function and dynamics, she works to promote diversity in STEM as an executive board member of Emory's NOBCChE chapter (@NOBCChE_Emory on Twitter) and as a representative on the department's SAFE Committee. Diane also co-authored the 2020 Nat. Rev. Chem. article, "Recruit and retain a diverse workforce."
---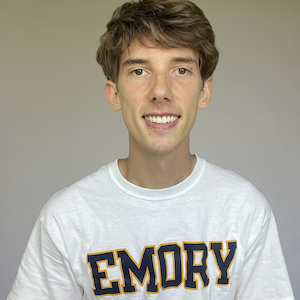 Navin Martin
Undergraduate Ambassador
Navin is from Fairfield, Iowa. He is a senior in the college majoring in chemistry, and he intends to pursue a Master of Public Health (MPH) degree in Environmental Health after graduating. At Emory, Navin is part of Emory's Quest Scholars Network, serving as a mentor for first-generation, low-income first-year students. He is also an advisor for Matriculate, an advising program for low-income high school students applying to college. He has successfully mentored students to be admitted to UChicago, Wellesley College, and WashU. Navin joined the SAFE Committee with the main goals of providing insight into the first-gen, low-income chemistry student experience and making research opportunities more organized, transparent, and straightforward.
---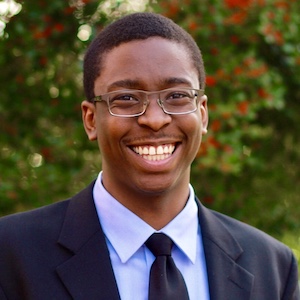 Richard Nwakamma
Oxford Ambassador
Richard is currently a senior at Emory pursuing a B.S. in chemistry. He is originally from Decatur, GA. Because his hometown is not too far from the Atlanta campus, he started his Emory career on the Oxford campus. Alongside SAFE, he is involved with Emory's IMSD program and Telehealth Access for Seniors. He also conducts research within the School of Medicine. He aspires to pursue a career within medicine as a physician-scientist.
---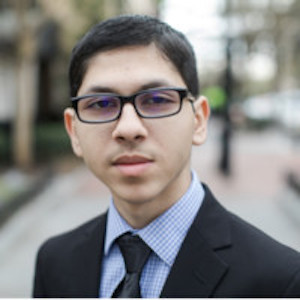 Eddy Pineda
Undergraduate Ambassador
Eddy is a third year in Emory College majoring in chemistry. He is an undergraduate researcher in the Heemstra Group. Outside of academics, he likes to play and watch soccer, go on long walks, and play games of all sorts.
---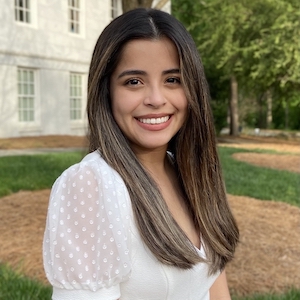 Camila Suarez
SAFE Co-Founder and Advisory Ambassador
Camila Suarez is a recent graduate chemistry major from Lima, Peru and Gwinnett County, Georgia.  She is wrapping up her research in the Davies Group with projects in total synthesis applications and expansion of diazo coupling partners. During her time at Emory, she has been most spirited about mentoring, research, DEI work, and philosophy, and she will be attending graduate school at Caltech in the fall of 2021 to pursue a Ph.D. in organic chemistry.